Sussex Musicians Club
About us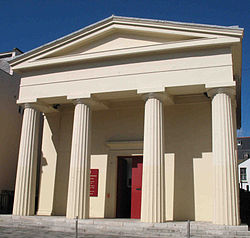 We are a community of classical music lovers, both performers and listeners.

The Club was inaugurated in March 1923. Have a look at the History page for some details of how the Club developed in the first years.

Our series of informal musical evenings features artists drawn from our membership, and runs from September to June. The repertoire ranges from early music right up to the present day, combining the familiar with items less often performed.

Except where indicated, all of our concerts are at Brighton Unitarian Church, New Road, Brighton BN1 1UF, on Saturdays at 7.30 pm.

Annual membership is £30, and includes free admission for the year.

Admission for non-members is £7. Free admission for under 18s.
Centenary Concert 18 March 2023
This was a great success, with exceptional performances to a capacity audience.

Audio recordings are now posted on the Recordings page.
Student concert
The student concert is designed as an opportunity for young musicians to display their talent. It has been held in February for the past two years, and we intend to continue this plan next year.

Some recordings from the 2023 students' concert are still available.
From the archives
One of my favourite recordings, from June 2018, was of some songs with viola and piano. Here is the Lullaby from Brahms Op.91. Angela's wonderful singing combines with Beatrice's sensitive viola playing, ably accompanied by Joe Ward.
Forthcoming concerts
13 January 2024
JS Bach: B Minor Suite for Flute and String Orchestra (piano reduction by Matyas Sieber)
Karen Rash (flute), Hugh O'Neal (piano)

Duparc: Au pays ou se fait la guerre. Chanson Triste
Strauss: Nichts. Die Nacht
Lucy Mair (soprano), Celia Vince (piano)

Jasry Quintet (Ross Hume, violin, Yasmin Coleman, viola, Jane Sebba, cello, Sam Christie, flute , Alex Pearson, oboe)
Luigi Boccherini – Quintetto, movement 1, Allegro non troppo
J.C. Bach – Quintet in C, Op. 11 No. 1.
Eddie Lang, arr. Anna Cooper – April Kisses

Shuk Yee Lui (Piano, Snare drum)
Schubert: Impromptu in C minor D899 No.1
Siegfried Fink: Trammel-Suite
Some gallery pictures

Three pictures from our March 18 concert, contributed by Bob Ahern.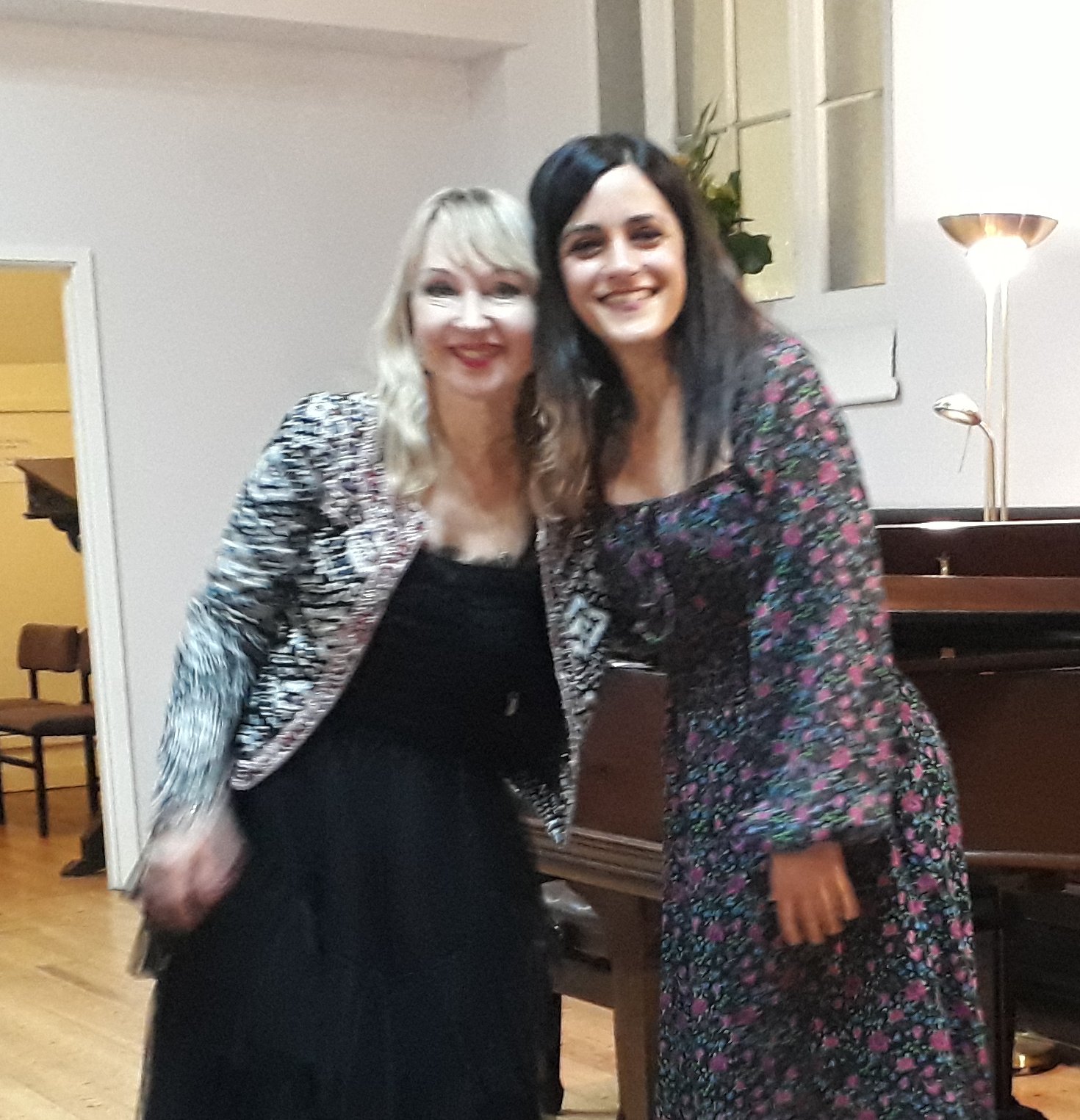 Zhanna and Valeria at the Centenary Concert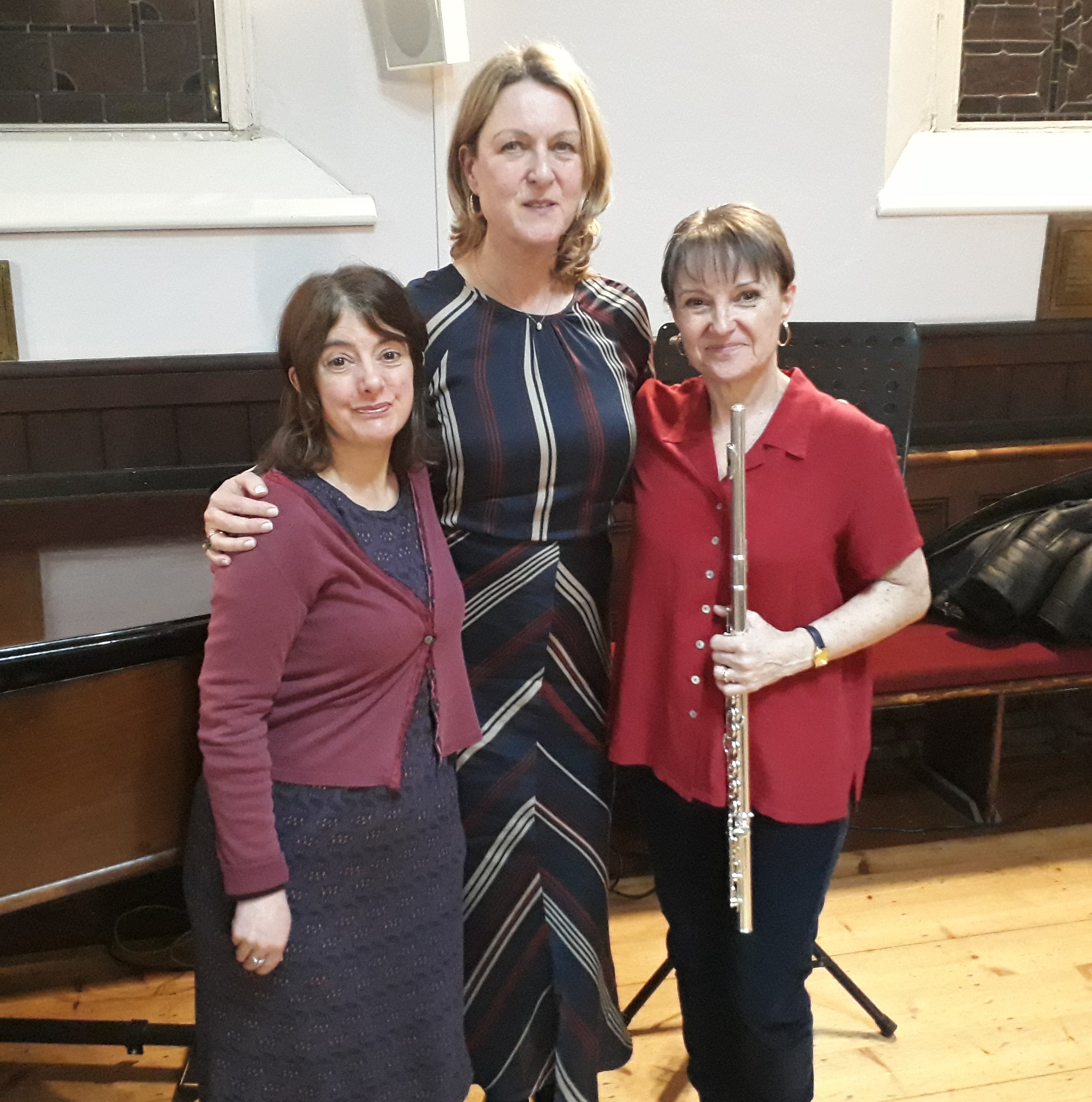 Some beautiful Canteloube songs from Sherie, Karen and Katy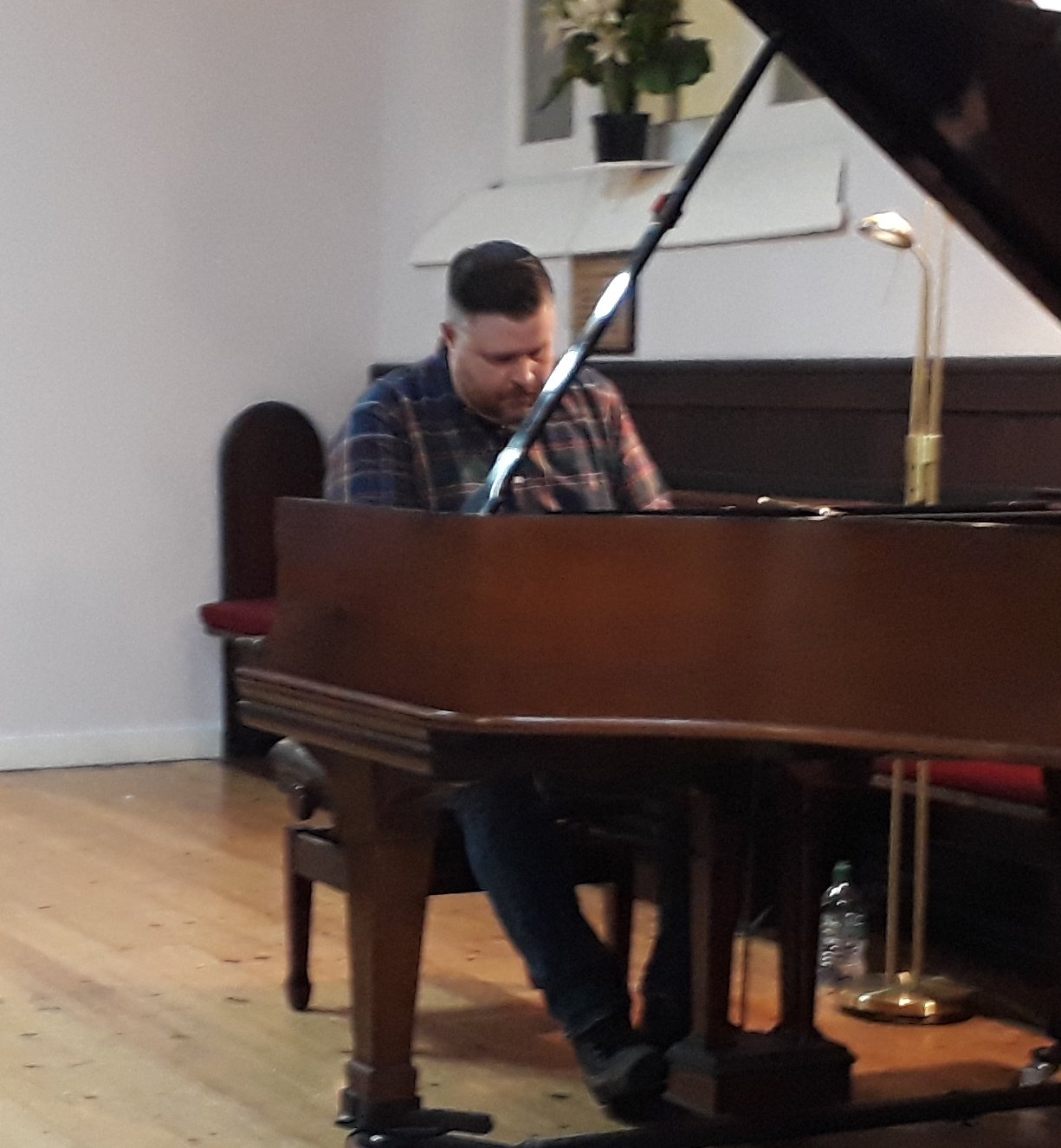 John playing Chopin, Rachmaninov and Ravel
Katy on piano with Sherrie (Soprano), Bob (Tenor) and Simon (Baritone)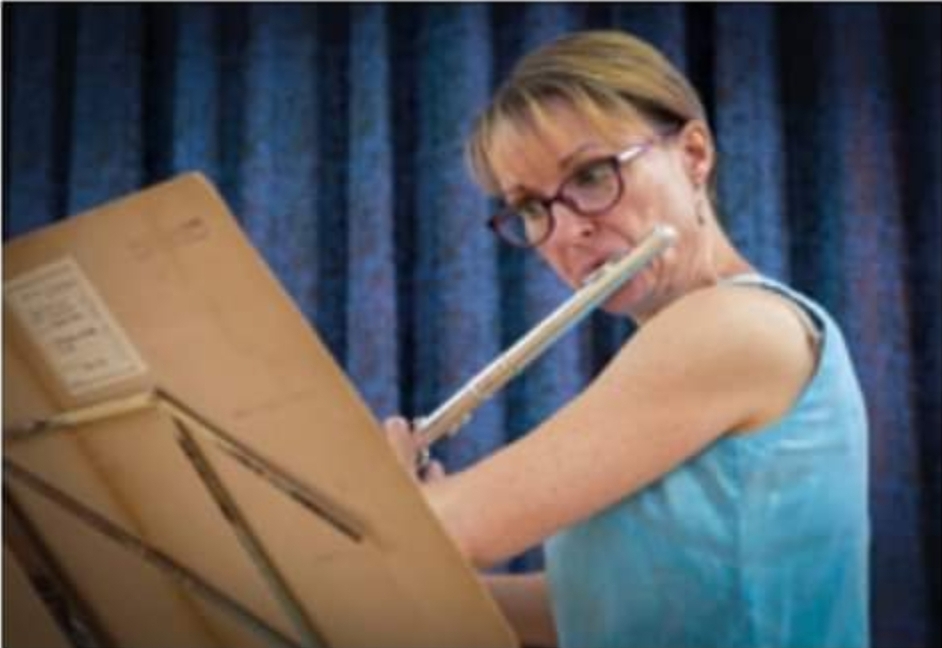 Karen at the BUC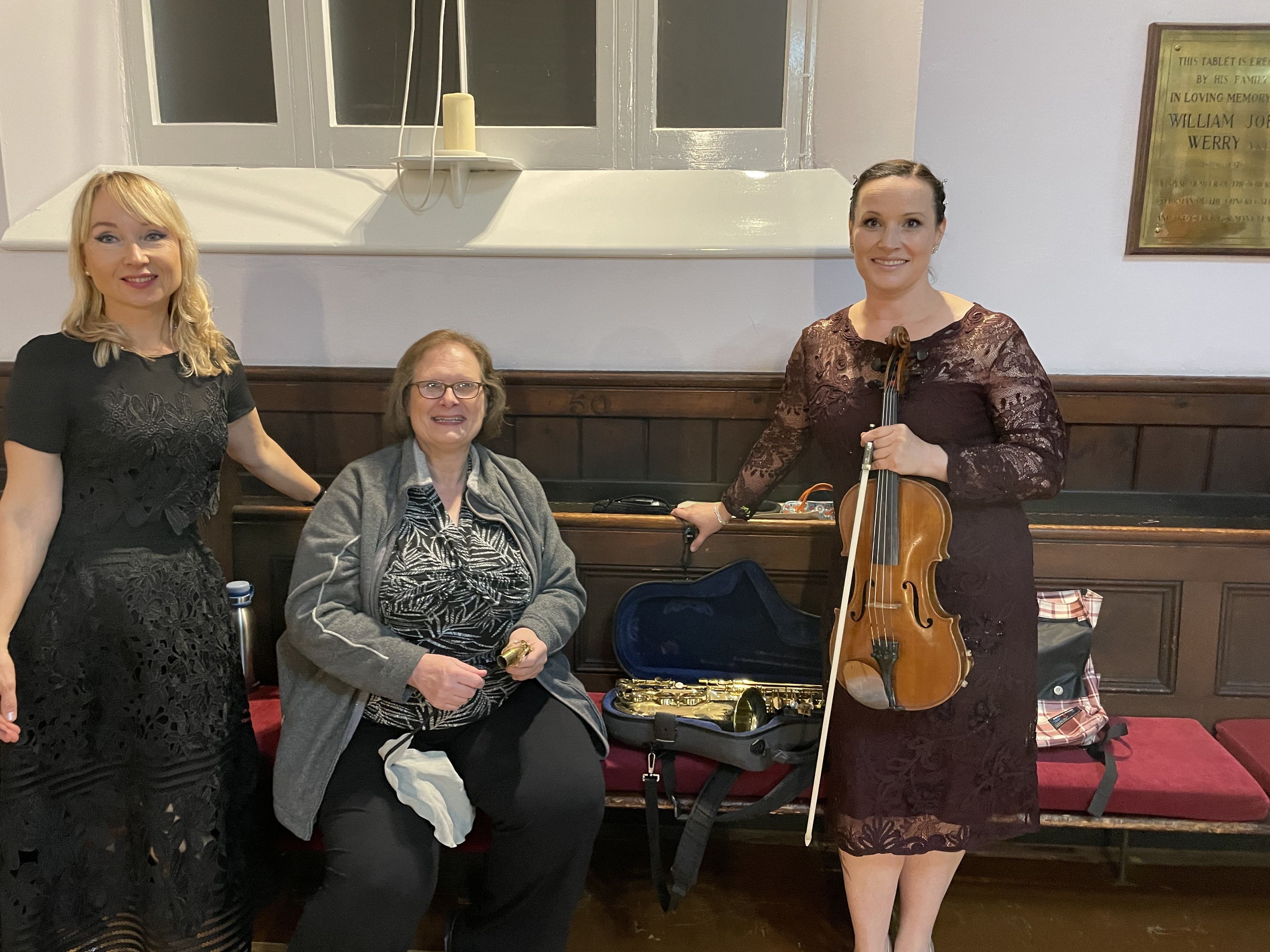 Zhanna, Evelyn and Vitalia at our opening concert 2022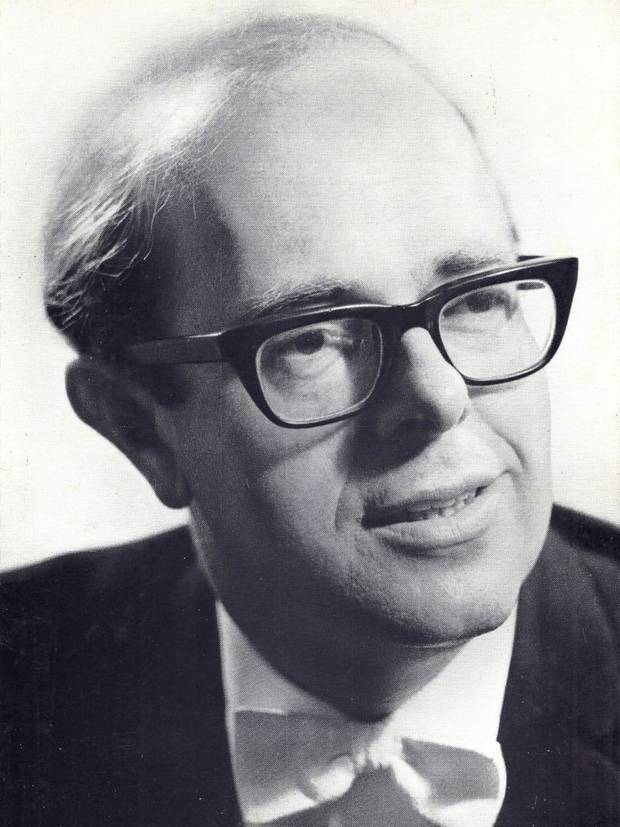 Leslie Head was a former Club member. He was a much respected conductor; in the 1970s he pioneered many large scale works some of which were at the time relatively obscure. In February 2014 our Club held a memorial concert for Leslie, featuring some extracts of his recordings, the most recent from St John's Smith Square in 1983. Tributes were made by David Smith and Muriel Hart. I have retained a tape recording of this concert.