Sussex Musicians Club
About us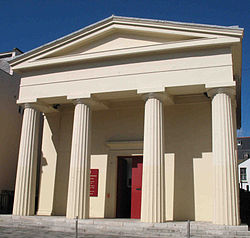 We are a community of classical music lovers, both performers and listeners.

Our series of informal musical evenings features artists drawn from our membership, and runs from September to June. The repertoire ranges from early music right up to the present day, combining the familiar with items less often performed.

Except where indicated, all of our concerts are at Brighton Unitarian Church, New Road, Brighton BN1 1UF, on Saturdays at 7.30 pm.

Annual membership is £25, and includes free admission for the year.

Admission for non-members is £5.
Update February 2021
As noted previously, no subs are due this season.

Fringe event: Brighton Fringe 2021 has been re-scheduled to run from 28 May to 27 June. We have pencilled in a potential concert for Saturday June 26. This will have to start at the later time of 8.00 pm and to reduce some virus-related cleaning responsibilities, there will not be an interval. This date has yet to be confirmed.
Student Concert - 8 Feb 2020
Our annual Students' concert was a great success and featured the following:

Singers: Ziggy Himsworth, Jemima Byrne & Molly O'Flynn
Pianists: Harry O'Brien, Samuel Craig, Joe Noble, Reuben Hoyte, Natasha
O'Flynn & Oscar Gardener
Violinist: Molly O'Flynn
Saxophonist: Finn Hoyte
Flautist: Kevin Mulita

and the following composers:

Clementi, Jerome Kern, Vivaldi, Chopin, Noël Coward, Rachmaninov, Fauré,
Mozart, Eugène Bozza, Jean-Baptiste Singelée, Tchaikovsky & Liszt, plus
Russian & French traditional music.

A recording is available, and some items can be found on the Recordings page if I have received permission to post them here.
Forthcoming concerts