Sussex Musicians Club
About us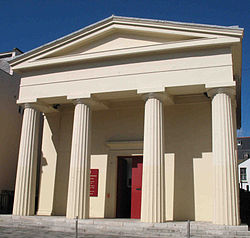 We are a community of classical music lovers, both performers and listeners.

Our series of informal musical evenings features artists drawn from our membership, and runs from September to June. The repertoire ranges from early music right up to the present day, combining the familiar with items less often performed.

Except where indicated, all of our concerts are at Brighton Unitarian Church, New Road, Brighton BN1 1UF, on Saturdays at 7.30 pm.

Annual membership is £25, and includes free admission for the year.

Admission for non-members is £5.
Concert audio recordings 12 March 2022
These recordings are now available ('Recordings' tab) as mp3 files.

I have edited out spoken introductions.
Organ recitals at St Barts
There are some interesting short recitals soon at St Barts. Alan Ireland (secretary of Brighton & District Organists Association) sent me the details.
FRINGE AT FALMER: Sussex Flutes
Saturday 21st May, 5.30-6.15pm St Laurence Church



Mozart - Flute quartet in D major
Herman Beeftink – 'Birds' for Flute Trio
Telemann – Flute quartet in D minor
Piazzolla – 'Oblivion'
Kern – 'Smoke Gets in Your Eyes'
Trad – Shepherd's Hey

Admission and refreshments free, donations to church funds
Final Concert - 18 June
Brighton Unitarian Church 7.30 pm

The programme is yet to be finalised for our last concert of this season.

The artists participating will be:

Naomi Grayburn (piano)

Simon Madge (baritone) & Katy Friese-Greene (piano)

Belladonna - Sue Mileham (soprano), Jane Plessner (clarinet) & Nicola Grunberg (piano)

Georgie Zeitlyn (soprano)
Forthcoming concerts