Sussex Musicians Club
About us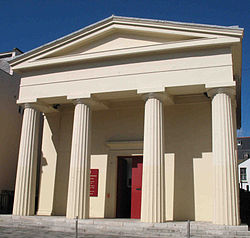 We are a community of classical music lovers, both performers and listeners.

Our series of informal musical evenings features artists drawn from our membership, and runs from September to June. The repertoire ranges from early music right up to the present day, combining the familiar with items less often performed.

Except where indicated, all of our concerts are at Brighton Unitarian Church, New Road, Brighton BN1 1UF, on Saturdays at 7.30 pm.

Annual membership is £25, and includes free admission for the year.

Admission for non-members is £5.
Final Concert - 18 June
Audio mp3 files from our final concert of the Season are now available on the 'Recordings' page.
Season 2022 - 2023 dates
Our opening concert is Saturday 10th September.

Other dates:

15th October
12th November
10th December
Forthcoming concerts